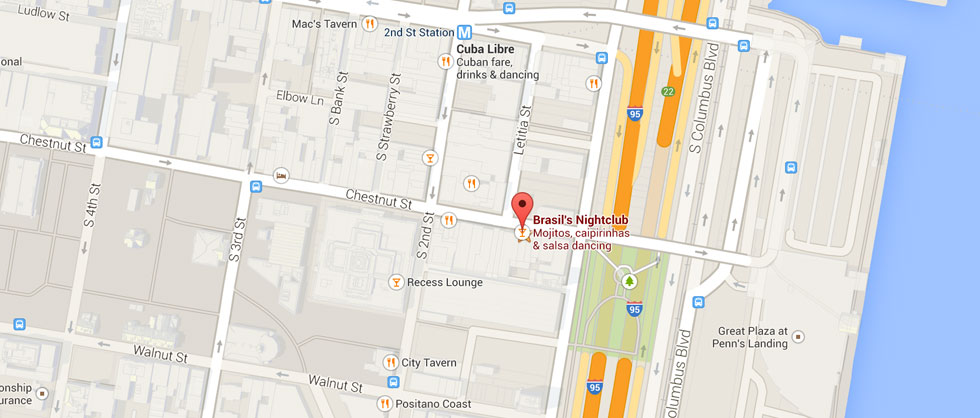 Brasil's Nightclub
112 Chestnut Street
Old City, Philadelphia, PA 19106
Phone: 215-432-0031 or 609-713-6944
Directions >
Contact us for your special event!
CONTACT US – GROUP OR PRIVATE LESSONS CLICK HERE
---
CONTACT US – VIP & BOTTLE SERVICE CLICK HERE
---
You must be 21 years of age to enter Brasil's Nightclub, no exceptions!
NOTE: Brasil's Nightclub is not hiring at this time. Please no job inquiries.