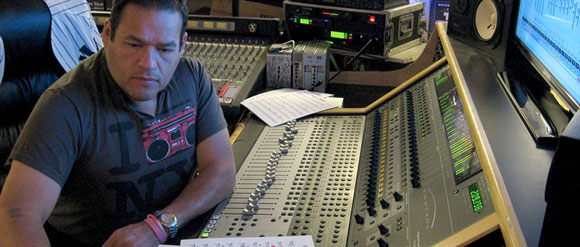 DJ Jay Rockwell has been the resident DJ of Brasil's since 1997!
Being a resident DJ is much more than just being able to beatmatch and select great tunes. There's an art to being the guy who both rocks a crowd properly while still leaving them wanting more.  DJ Rockwell's passion is evident, as he sets the tone & vibe for the night. He becomes the life of the party, and not just behind the DJ both. You'll find DJ Rockwell dancing and socializing with the crowd and joining the party!
---
What you can expect from a great DJ!
A good DJ is one that looks comfortable behind the decks – they don't stress about beatmatching, song placement, track selection etc. They know they have put the right amount of time into learning/practice and are completely comfortable. You should never be able to notice a good DJ thinking behind the decks. Good DJs will look into the crowd and interact with the dance floor opposed to having their head buried in the mixer the entire time.
A good DJ enjoys talking to others, meeting new people, networking and making new friends. They are usually first to arrive at parties and last to leave. They understand the importance of building a fan base and staying connected with that fan base.
A good DJ understands that no matter how good they are and how much they know there is always more to learn. Put simply good DJs love to learn and practice – they understand that average DJs practice until they get it right and only the very best DJs practice until they can't get it wrong. A good DJ understands the importance of mastering the warm up set, so when given the chance they smash it out of the park and the right people take notice.
A good DJ is prepared to start at the bottom, learn all they can and practice there butt off to get to the top. Good DJs believe in themselves and are prepared to do whatever it takes to live there dream…
A good DJ is passionate about music, in fact they are almost obsessive about their music. They look high and low for the next big tune before it becomes the next big tune. They don't worry about what others are playing and buying they only care about what they are collecting – they believe in their own musical taste and style and are not scared to take calculated risks if and when needed.
Source: http://blog.djmastercourse.com/5-tips-on-what-makes-a-good-dj/